Effects of exosomes on brain development during fetal life.
2021.09.16
We are also investigating the functional interaction of exosomes between mother and fetus.
It is known that exosomes can pass through the placental barrier as well as the brain barrier (Fig. 6).
Therefore, it is quite possible that exosomes of maternal and fetal origin travel back and forth between the two individuals, which may affect the development of the fetus.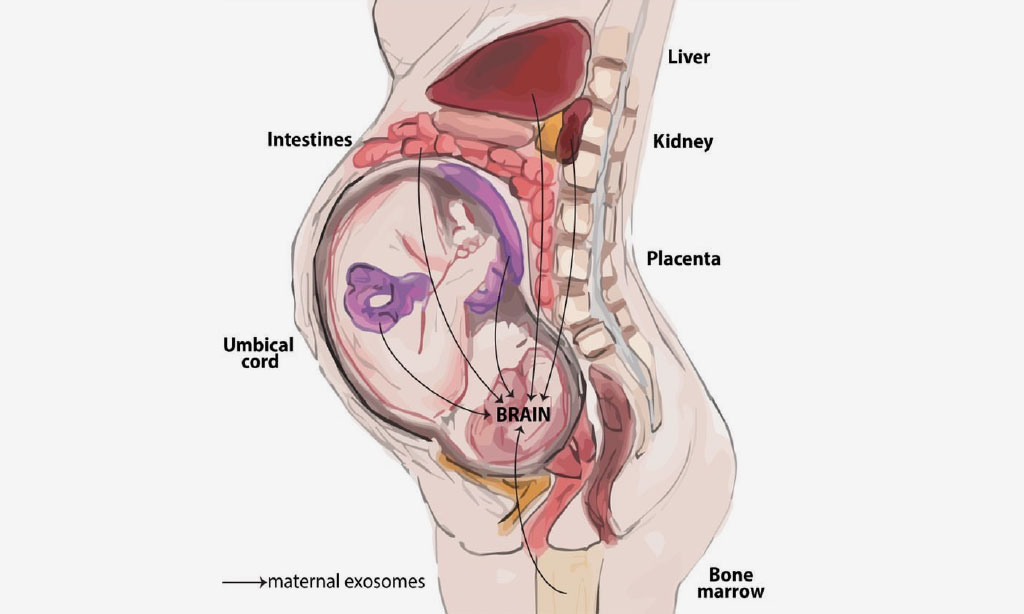 In our laboratory, we are investigating the possibility that maternal-derived exosomes are involved in the brain development of the fetus.